Many people have expressed interest in sending me a box along the trail, and for this I could not be more grateful. Anything someone wants to contribute to my travels is more than appreciated! I know these boxes come with a lot of instructions, but wouldn't you rather send things you know I'll use? I had a very well intentioned friend send me a box on the PCT that had all kinds of goodies in it, though many of them were too heavy or impractical to carry on trail. I hate to waste things, and I found myself carrying things that I didn't need because someone was kind enough to send it to me. This time around, I'm going to make this whole process a bit easier for those of you with the initiative and kindness to actually go through with sending a box. (I certainly do not think you are unkind if you send nothing. Nothing is fine too.)
Here are some general things to keep in mind
You are awesome for helping me! Seriously, I am so so grateful for things that come to me from friends and family on the trail. A touch of home feels pretty darn good after long lonely miles of trail. Thank you!
If you send a box you have to let me know ahead of time. This is because I won't think to ask for a box if I don't know it's there, and it'll just sit in some lonely post office in the middle of nowhere until the postal worker is sick of looking at it and sends it back to you all beat up and unused.
The timing of these boxes can be very important. If I'm expected to arrive in town on April 1 and the box arrives April 4, there are obvious problems there. Conversely, the post office will generally only hold a box for 2 weeks time. I will give you a week window for mailing the box though, so you won't have to stress about timing. That's my job.
I need to have a general idea of what to expect in the box. That way I don't double up on items I know are coming in the next town, and so that two people don't send me the same thing at once. I also need to know if it is just a supplemental box or a full box so I can plan my meals around what you send. If you do send extra stuff, it usually gets shared with other hikers, so things rarely go to waste (especially homemade treats like cookies … wink wink).
Remember that I have to carry these things on my back for long distances. Though certain items would be lovely to have, they are impractical (ie canned foods, non-dehydrated items, lotions, etc). Hikers measure ounces out pretty carefully in order to not carry too heavy a load, so please keep this in mind when sending things. Dehydrated foods are best (unless otherwise specified).
If you own a dehydrator and are willing to deydrate some home cooked meals, I will love you until the end of days. The same old food found in grocery stores gets tired, and the joy of a box is the unique items it may hold. Have some fun, but follow the basic guidelines.
That said, here is a basic day of hiking food:
Keep in mind that I burn up to 6,000 calories/day … so look at calorie counts. The higher the better! Also, check the images for links. Otherwise, the image is there to give you an idea of what to look for in the grocery store…linked images are preferred brands.
Breakfast: Oatmeal (I eat 2 servings/day). Added calories are a bonus (freeze dried fruit is awesome to add to oats, as are nuts and protein powders). Also, VIA is probably one of my most essential items on trail. I go through 2-3 packets a day and I love each and every cup of delicious coffee on trail.
Lord knows I love my eggs!
Second Breakfast (oh, the joys of being a hiker!!): I usually stick to bars here. My favorite are Probars, as they are loaded with quality calories and taste good. I also like Larabar, Bonk Bars and though they aren't a favorite, Clif bars do in a pinch.
Lunch: This can be anything from foil packs of tuna (packed in olive oil for more calories) or chicken, nut butters and dried fruits on tortillas or crackers, protein bars (like Tanka), salami and cheese. I strongly prefer meats without nitrates in them and sustainable brands, but of course only when possible.
Snacks: Besides the obvious things like nuts (I like walnuts, cashews, almonds and macadamia nuts best) and dried fruit (I particularly like unsweetened mango or apricots and tart cherries from Trader Joes) or jerky (turkey, beef or bacon!), I like Epic Bars, plantain chips, gummy bears, snickers, peanut M&Ms, chocolate covered espresso beans, sesame sticks, pretzels, macaroons and other calorie dense sweets, dark chocolate bars with chili pepper or cayenne in them are a favorite too. I like to mix salty and sweet, so a good balance of these snacks helps (both in the same snack is always a win). On the PCT my cousin found these amazing dehydrated tangerine pieces covered in dark chocolate that were holy smokes good! Haven't seen them since, but if you find them, please send lots!
Dinner: This is the trickiest and also the best chance to be creative. I never get sick of dehydrated beans and salsa, add some fritos and it's a meal (seriously, I never get sick of this)! Standards include quick cooking rice, couscous or noodles (note: I cannot ever eat Zatarans red beans and rice ever again … ate way too much on the PCT and now it makes me gag. Also, way over quinoa unless it is heavily seasoned), dried soups, Idahoan potatoes (individual packets), Knorr rice sides (I like the cheddar broccoli, tomato based and fiesta sides best), Ramen, mac n'cheese, freeze dried or dehydrated vegetables are great to add to meals to boost nutritional content, and jerky rehydrates into most soups really well. If you have a dehydrater, any homecooked meal is going to be my favorite: fajitas, lasagna, stir fry, curry, be creative and I'll love it (and you).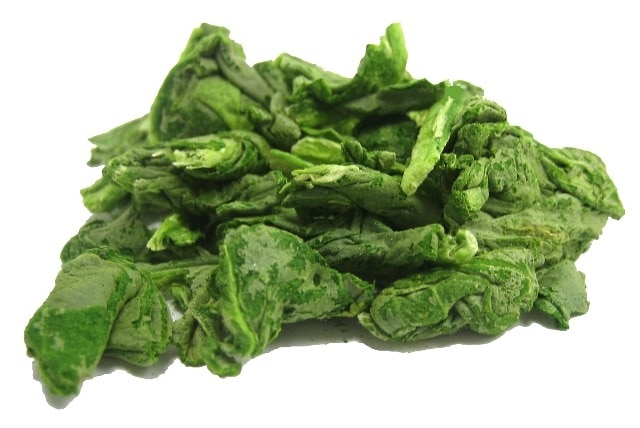 Please send veggies!!
Other things: Throwing VIA out there again because it is really important, protein powders, electrolytes, individual mayonnaise and hot sauce packets, unscented wet wipes, a roll of toilet paper, tea (turmeric is great because it is a natural anti-inflammatory), crossword puzzles, notes and letters, postcard stamps (if you send these, you automatically get a postcard!), dental floss, ziploc bags so I can repackage everything, town treats (things I can consume while in town but won't carry with me: little 1 oz bottles of booze, a one use razor, sample sized shampoo, cookies, etc).
Electrolytes will keep me alive in the desert.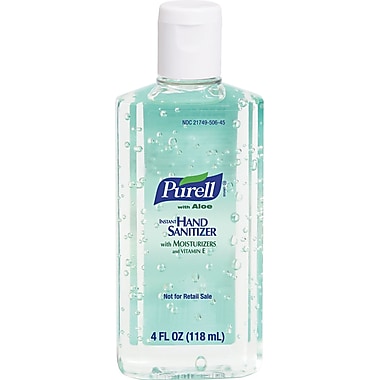 If you have read this and still think you want to construct a box, that is amazing! Let me know if this is the case and I can assign you a town with the number of days I'd need food for. If you don't want to commit to a full resupply box (completely valid!) it is always nice to get a few harder to come by items at a time (like VIA, epic bars, dehydrated beans which are surprisingly hard to find in all grocery stores, and a few bare essentials). If that is all you want to send, that's great! Anything is helpful and all is appreciated!
Other helpful links or websites for food ideas:
This guy has everything in one neat little place (though I strongly prefer to limit mountain house and backpacker pantry meals, usually just one per resupply is good): http://zerodayresupply.com/tour
Fruits, veggies, nuts: http://www.harmonyhousefoods.com/
Condiments and spices: http://www.minimus.biz/
Great ideas and strategies: http://www.adventurealan.com/best-backpacking-food/
Dark chocolate covered fruits: https://www.ohnuts.com/buy.cfm/bulk-chocolate/covered-dried-fruit
This blog may be adjusted as my tastes change, but is meant to be a general framework for anyone interested in sending things to me on trail. Most  pictures above are linked to a website for easy purchase, and are particular favorites so you can't go wrong with them. If they are not linked, it is just there to give you an image to look for at the grocery store. That said, if you know of a similar product, that's fine too. Variety is important! Have fun with it!
Thanks again! XOXO